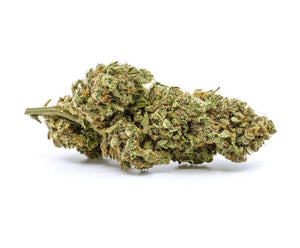 Our White Dragon CBG Flower is a top-of-the-line CBG strain that's ready to take your hemp hobby to the next level. Greenhouse-grown and trimmed to perfection, this strain has very nice frosty buds that are packed with over 20% CBG. This is the perfect flower for anxiety.
White Dragon
CBG flower refers to flower picked prior to full maturity, during which time the plant contains higher levels of CBG (cannabigerol), the "other cannabinoid" that acts as the predecessor to both CBD and THC. White Dragon is an indica strain that offers an earthy and spicy flavor profile along with deeply soothing effects felt throughout the body as well as the mind, to enter you into a state of maximum bliss during even the most difficult days and nights.
Pure, Clean Hemp Buds
At NAM, we're known for the top-shelf quality that keeps customers coming back. Our flower buds come from locally sourced hemp farms, where the industrial hemp crops are grown using strictly organic methods to guarantee a pesticide-free, terpene-rich end product. The buds are then dry-cured and hand-trimmed, and sold fresh following a strict third-party lab-testing process. CBG is a non-psychoactive cannabinoid, so these buds will not get you intoxicated.
**This product along with every other product sold on this website is Federally Legal hemp supported by the 2018 Farm Bill section 7606.**
 All products are lab tested for quality and potency.
Great qulity every time
Never disappointed with NAM
The best cbd
This is by far the best cbG flower I have tried
No more anxiety
I would use it when I felt an anxiety attack coming on and it helped almost immediately
10/10
Great product, usually CBG is very dry but this flower was still nice and sticky
Awesome!!!
Loved this flower, I got the 1/4 ounce size and it had some huge fluffy buds